ABOUT US
The Clarkston Education Foundation has been diligently working to promote and enhance education in Clarkston schools for the past 15 years. We are a group of community members (volunteers), many of whom are alumni of CHS, who value and recognize the importance of a quality education for our students and for our success as a community. With federal and state budget cutbacks, public education has taken a big hit, which affects the discretionary dollars that infuse the innovative programs and necessary supplies and technology to maintain this quality education standard. We all are very aware of how these cutbacks have also increased the costs of a college and vocational/technical education. As foundation members, we hold a strong belief that the best investment for the future of our community is a strong and successful Clarkston School District, with students pursuing secondary education upon graduation.
To this end – we are asking you to join us on our mission to promote and enhance education in Clarkston schools. Donations to the Clarkston Education Foundation support scholarships to CHS seniors, school mini-grants to teachers throughout the district, and a career fair at the Middle School. Your donations are gifts to eager students and teachers that appreciate the importance and value of education. No donation is too small – because when we all give – the benefit multiplies.
The Foundation is proud of the endowment that we have built to this point; we plan on supporting education for many more years to come. This would not be possible without the generous support of donors, many of whom are alumni, who see the value of their investment. We look forward to your support in what ever way you can to promote and enhance education.
The purpose of the Clarkston Education Foundation is to enhance education in Clarkston Schools.
We are visionaries who value education and advocate for our students & teachers.
We build partnerships in our community.
We encourage the giving of time, talent and money.
We invest in the future of young citizens.
We broaden horizons and prepare students to experience life in and beyond the Valley. SUPPORT OUR MISSION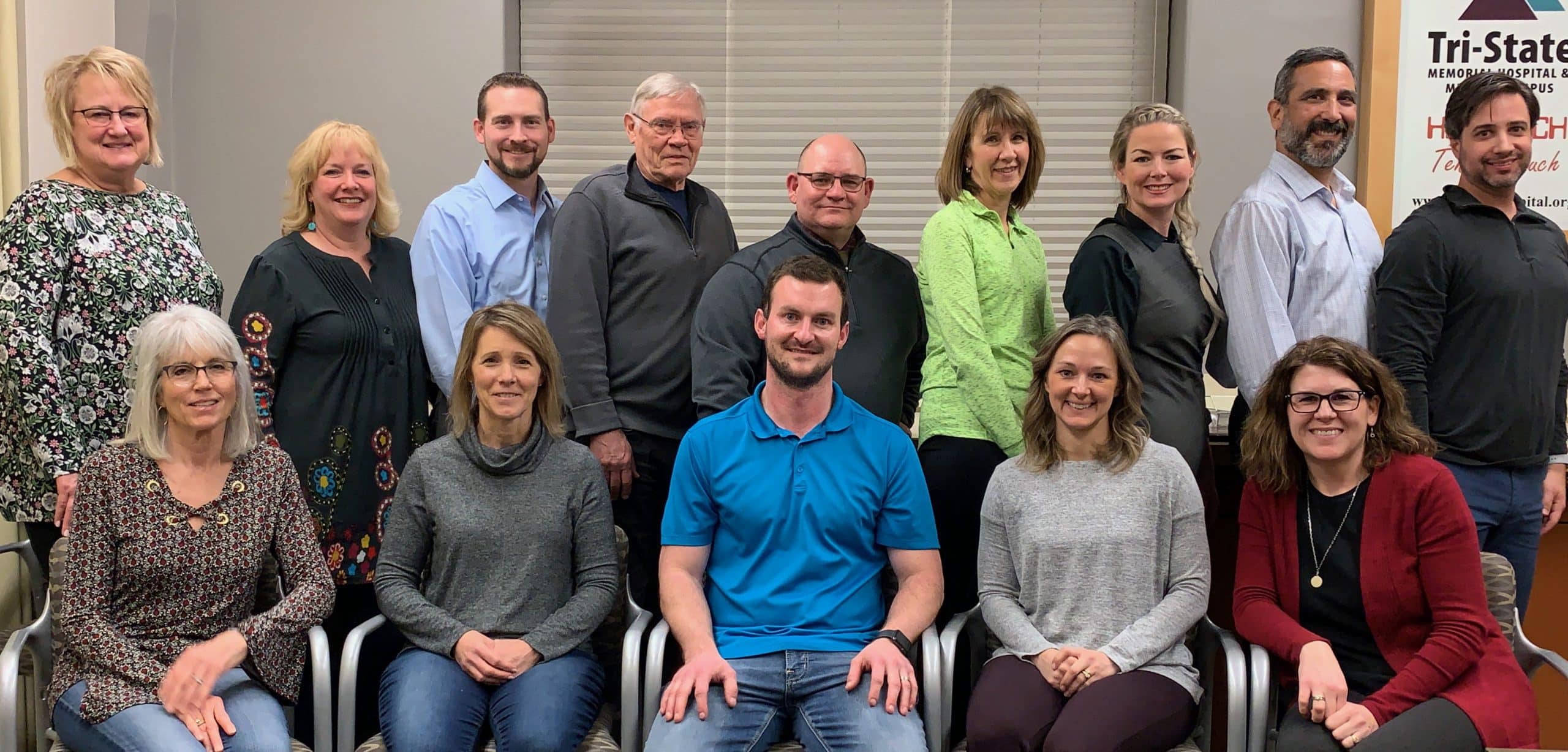 Board Members
Our Foundation is run by an Executive Committee, a subset of our larger Board of Directors, which is comprised of community business and education leaders, Clarkston alumni, parents and others. Our Foundation and our Board of Directors are completely independent of the Clarkston School District, operating separate funds and having no formal or legal connection with the district, allowing the Foundation to operate as creatively as possible for the enhancement of education in all Clarkston schools. Contact us if you're interested in joining our Board of Directors or one of its committees.
EXECUTIVE COMMITTEE
Melissa Palmer, Executive Director
Mary Dolezal, President
Amber Brotnov, Treasurer
Sam Claassen, Secretary
Sam Adams, Retired Teacher – Clarkston School District
Katie Babino – Social Media & Community Consultant – Persist Productions
Amber Brotnov, Business Owner – Mike's Heating & AC
Sam Claassen, Registration Clerk – Tri-State Hospital
Mary Dolezal, Retired Teacher – Clarkston School District
Melissa Frei, Teacher – Clarkston School District
Rebecca Lockhart, Executive Director of Student Services – Clarkston School District
Ken Maestas First Vice President – Morgan Stanley
Chad Miltenberger, Dean – Walla Walla Community College Clarkston Campus

Kyle Palmer, Owner and Physical Therapist – Performance Health + Wellness
Craig Riehle – Director of Operations, Clarkston PUD
Rob Setlow, Retired – US Air Force
Cara Thompson, Realtor – Coldwell Banker Tomlinson
Dustin Wendt – Teacher, Clarkston School District